Excellence Through Education
New York Therapy Animals, Inc. is a not-for-profit 501(c)3, New York City based affiliate organization of

Intermountain Therapy Animals (ITA).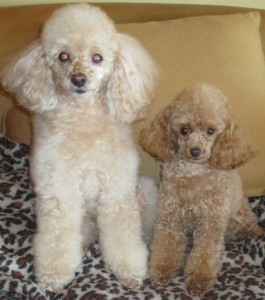 New York Therapy Animals is dedicated to bringing animal resources to human needs in healthcare facilities and to children in schools and libraries with the assistance of trained, registered and insured therapy animal teams. Our animal-assisted interactions community programs serve people of all ages in various socio-economic matters in areas of physical, occupational, speech and psychotherapies and special education. Environments and lives are transformed by sharing a distinctive, attentive and compassionate kind of healing through supportive volunteer advocates and their therapy animals to those in need. We educate both ends of the leash in handler workshops, therapy dog training classes and in continuing education courses.
Interested in volunteering with us without an animal in your life?   What a wonderful way to share our mission and your time through our volunteer program. (See our JOIN US page for details.)
New York Therapy Animals mission and focus serves:
Seriously ill children and adults
Children on the autism spectrum, ADHD
People with emotional and physical disabilities
Hearing and vision impaired
The underprivileged
Homeless shelters
Alzheimer's facilities
Hospitals, nursing homes, day-hab and healthcare facilities
Exposure based therapy sessions for children and adults
College "Take-a-Break" from studies day
Office and organization "Wellness-Day" staff events
Community events
Educational presentations about animal-assisted interactions
Struggling readers and ESL students in the R.E.A.D.

®

 program
New York Therapy Animals R.E.A.D.® teams partnered with Coralstone Press celebrating Todd Kessler's children's books, The Good Dog and The Good Dog and The Bad Cat. Todd is the co-creator of Blues Clue's and our teams loved meeting him! The children read his new book to our therapy dogs! This fun event was sponsored by Books of Wonder children's bookstore.
    
                      
American Graduate Day
New York Therapy Animals and the R.E.A.D. program were honored to be selected to share our success stories on the PBS American Graduate Day event.
American Graduate Day is a multiplatform broadcast leveraging the power and reach of public media to focus on organizations and individual Champions keeping kids on the path to graduation. Journalists, thought leaders, and celebrities joined together to raise awareness of the incredible work being done across the country to keep kids in school.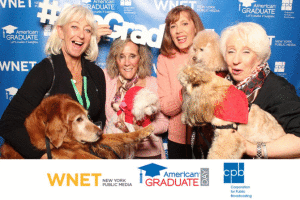 Roz and "WLLY"  Melanie and "Mia"  and Margaret and "Murphy"  were featured on the PBS WNET special event called American Graduate Day saluting the R.E.A.D. children's literacy support program. 
Soledad O'Brien, host of American Graduate Day, and "Murphy" share a hug!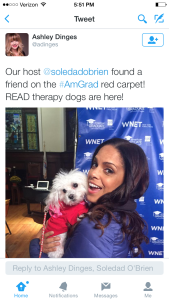 Read the A+ web magazine article about the work we do:
---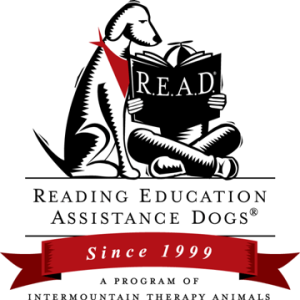 The R.E.A.D.®  Reading Education Assistance Dogs® children's literacy support program was chosen as a partner organization of American Graduate Day 2015. The filming of the R.E.A.D. segment was with New York Therapy Animals therapy dog teams who share their time in an active volunteer role as literacy mentors improving educational outcomes for students. The therapy dog is a great listener as the student reads to the dog! Reading levels are elevated. It's safe, effective, and FUN! (See our R.E.A.D. page for details)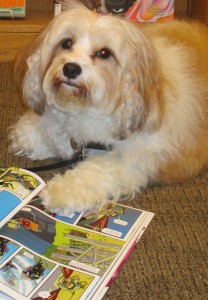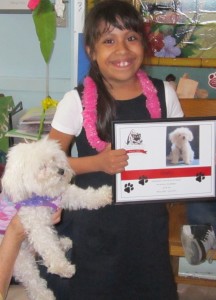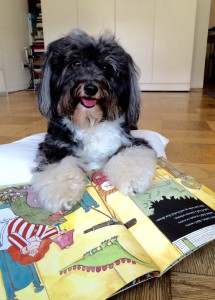 School Testimonials
"The READ program is a huge success in our school. Many of the students are very poor and many have emotional or learning disabilities. The R.E.A.D. program has been a great motivator for children with emotional regulation issues, a strong academic motivated for children with learning disabilities and also teaches humane treatment of animals as well as social skills. The children often ask when the dogs are coming and get prepared by choosing a book to read to them as well as making positive behavioral choices to be a part of the program." Patricia Foley, LCSW PS102
---
"I have been so happy to see my students with ADHD sit calmly for 20 minutes and focus on a book. One of my students who stutters when he gets nervous, is able to read a book with the therapy dog team without stuttering, and his face lights up every time he pronounces a difficult word correctly and gets a "high five" from the handler and the dog." Jane Nunez, Guidance Counselor PS155
---
"The R.E.A.D. therapy dog benefitted these students tremendously! They touched tackled the nervous aspect of reading to a group and the freedom of being judged. The dog calmed and soothed students with aggressive behaviors and supported them with a friendly atmosphere." PS94 Special Education Teacher